W październiku, w ramach realizowanego przez naszą szkołę projektu Comenius, został ogłoszony przez nauczycieli informatyki konkurs na prezentację multimedialną "Moja szkoła".
In October was held a competition as a part of the Comenius project by ICT teachers. Pupils had to prepare a multimedia display "My school".
Komisja konkursowa wyłoniła zwycięską pracę, której autorką jest Weronika Rodzik z klasy 5.
Members of the committee selected the winning work which was made by Weronika Rodzik (fifth form pupil).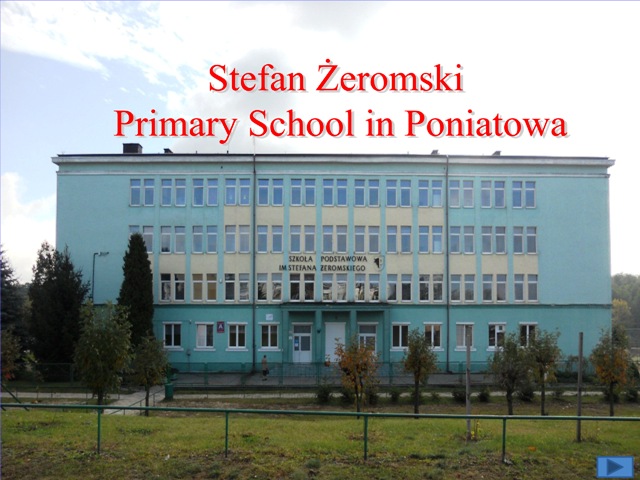 Weronika osobiście przedstawi prezentację naszym gościom podczas spotkania szkół partnerskich w Poniatowej.
Weronika will make a personal appearance and present our guests it during a partnership meeting in Poniatowa.
Gratulujemy!
Congratulations!